The Epoch Times, April 22, 2021, BY ZACHARY STIEBER AND JAN JEKIELEK
Key commonalities for most mass shooters in the United States are that they are male and that they lack a father figure in their lives, author Warren Farrell says.
"There's common denominators among mass shooters, the most obvious is that they're male—98 percent are male. A second common denominator is that they're almost all dad-deprived males," Farrell told The Epoch Times' "American Thought Leaders."
People who carry out mass shootings at schools in particular tend to be boys who are suicidal, depressed, and dad-deprived.
In one example, a recent school shooter in Indianapolis did not have a father because in his early teens, his dad committed suicide. In another case, Stephen Paddock, who killed 58 in a mass shooting in Las Vegas, experienced his father imprisoned and went lengthy periods of time without seeing him. Adam Lanza, who authorities say opened fire in Newtown, Connecticut in 2012, also did not often see his father, who was divorced from his mother.
---

Townhall, OPINION - Warren Farrell - April 9, 2021
Before we turn Andrew Cuomo from a national hero into an international outcast, let's use the crisis to create an opportunity; replacing a #metoo monologue with a #metoo dialogue.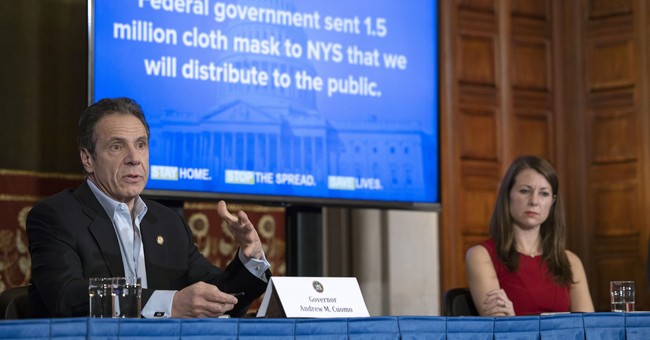 #Metoo's good news was that millions of women expressed feelings they had previously repressed. Heterosexual boys and men, who were biologically and socially programmed to protect women, increased their sensitivity to what had created trauma for their sisters, wives, daughters, mothers, and female friends. Many were appalled to hear how their sexual initiative-taking often felt oppressive to women and created traumas the women they loved had repressed. Virtually every heterosexual man sensed that he had been part of the problem in the past. Even men who said little were quietly introspective.
Now the bad news: #metoo is a monologue, and the solution is a #metoo dialogue.
The male-female dance is a delicate tango. And yes, it takes two to tango.
As a monologue, #metoo did not lead to women who believed in equality expecting each other to apply that equality to equally sharing the risks of sexual rejection. It left men alone as the ones risking sexual rejection, resulting in a courtship when the woman receives it well, or a law court when a woman receives it poorly.
Nor does #metoo fully empower females. It does not empower females to say what offends them at the time of the offending behavior.
Instead, #metoo allows the world to hear women's feelings of powerlessness in the presence of men with corporate and political power. It does not allow the world to hear men's feelings of powerlessness in the presence of women with youth, beauty, and sexual power.
---
Jordan B Peterson Interviewing and Discussing With Dr. Warren Farrell - The Boy Crisis, The Importance of Fathers in Children's Lives and Gender Equality History
Fascinating coversation and interview with two amazing people, great minds, Dr. Jordan B Peterson, Canadian Professor, University of Toronto, clinical psychologist and life changing mentor with American ex-NOW director and gender expert Dr. Warren Farrell, author of world class best selling books like Why Men Earn More, The Myth of Male Power and The Boy Crisis
This is 1 Hour and 35 minutes of some of the best gender history of America and the women's movement since it began by a previous NOW Board member
About 300,000 views on YouTube, as of March 30, 2021
---

The Gazette, Colorado Springs, Guest Columnist - Warren Farrell - April 5, 2021
Two mass shootings in rapid succession have intensified the sense of insecurity in an already vulnerable American public. Yet as schools open, the insecurity will deepen if we remain unaware of how to avert the perfect storm that predicts an unprecedented increase in school shootings.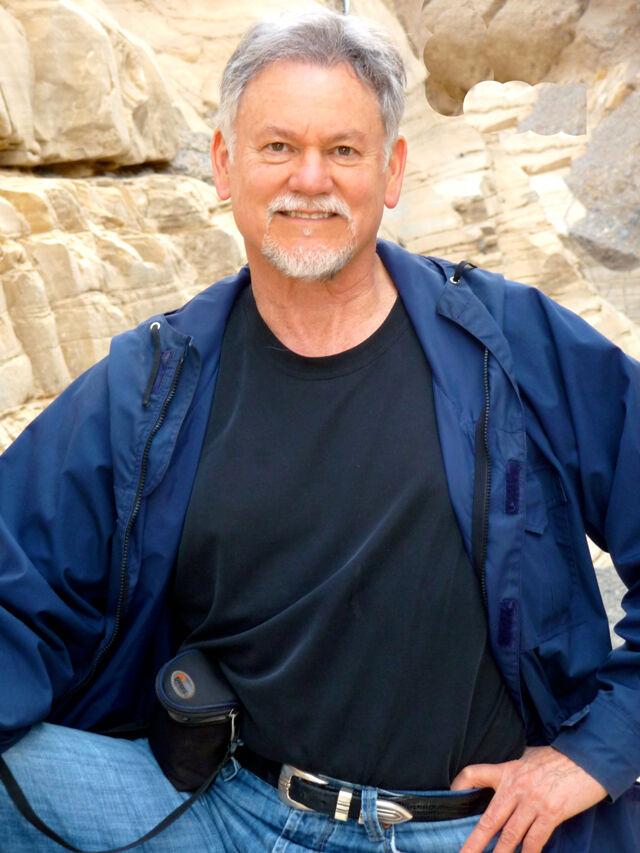 Warren Farrell
A mass shooting is more than a multiple homicide. It is also a suicide (either literally or practically). It is a boy or man hurting enough to also end his own life. That is, boys who hurt us are also boys who are hurt.
We can sense this with Atlanta shooter Robert Aaron Long, who appears to have hated himself for a sex addiction that was in fundamental conflict with a religion requiring pre-marital sex prohibition. We can say he hated Asian-American women. But in fact he desired the women, hated himself for desiring the women, and likely hated any woman who serviced his conflicted desires.
We can similarly sense the hurt and pain of the Colorado shooter, Ahmad Al Aliwi Alissa, an event that was triggered in part by being bullied by his peers for being a Muslim.
If we hope to minimize mass shootings, then, we need to minimize the pain that is causing our pain. For starters, we need to be pro-active in identifying young men who are depressed and suicidal. They are often angry at being rejected both by others and themselves. Yet instead of helping them express their anger constructively, we shame them into repressing their anger, only to be "shocked" when their volcano erupts, and bewildered as we bury our dead.
---
Black Fathers Address To President Biden on The White House Gender Policy Council Including The Black Fathers' Experience
Dr VIBE is the host of "Black Men Talking", "Dads Talking" "Man, Listen"... among other shows
Dr.VIBE, The Dr. Vibe Show, dominates the Internet when it comes to hosting intelligent, entertaining conversations on race and gender. His experience as a TV reporter injects an extra dose of thoughtfulness into all of his interviews, setting him apart from the average online broadcaster.
Sylvester Witter is a well known advocate for boys and men with the added dimensions of being Black and a Father. His experience in mentoring boys is essential to helping boys and men develop and achieve.
---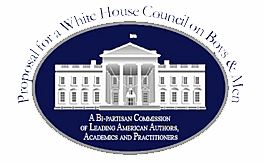 For Immediate release:
The Colorado and Atlanta Mass Shootings: Boys Who Hurt Us Are Boys Who Hurt
March 25, 2021
By Warren Farrell, Ph.D
Despite two mass shootings leaving virtually every American feeling some degree of insecurity, President Biden failed to even acknowledge them, no less suggest a plan to avert future shootings. What was missed in this omission?
In Dr. Warren Farrell's research for The Boy Crisis, he uncovered 63 red flags of depression and suicide that warn us that a boy or man may be hurting. A mass shooting is both a multiple homicide and a suicide (either literally or practically)—that is, a boy or man hurting enough to also end his own life.
The Boy Crisis identifies four things that mass shooters have in common:
1. They are male (almost 100%)
2. They are boys who are hurt (e.g., the 63 red flags)
3. They are dad-deprived (about 80-90%)
4. They have guns (by definition)

---
Who We Are
In 2009 a multi-partisan coalition of many of the nation's leading experts articulated the depth of the boy crisis, its threat to America's future, and the need for a White House Council on Boys and Men to address its multiple facets.
In 2019, on Sixty Minutes, Fed Chair Jerome Powell ranked the boy crisis as one of the two biggest threats to America's economic future.
Dr. Warren Farrell, the chair of the Coalition to Create a White House Council on Boys and Men, explains the boy crisis in this TEDx talk.
---
And here is Fed Chair Powell's warning about the boy crisis on 60 Minutes [see 11:00-12:41].
FOX Primetime: "Gender" Policy Council Ignores Boys in time of COVID
The Primetime host, Rachel Campos-Duffy, has nine children. She "gets" Dr. Warren Farrell's argument as to why excluding boys and involved dads from the White House Gender Policy Council is a disaster to children. Especially boys in school--or not in school--during COVID.

Myth of Male Privilege; WH Gender Council Ignores Boy Crisis; "Father Warriors"
---
Message To President Biden About The Boy Crisis And Including All Genders in The White House Gender Policy Council
Watch the video of Warren Farrell, and Deb Blum
---
---
This one-pager offers a quick intro to the need for a White House Council on Boys and Men. As does this video. Here is the full proposal for the White House Council on Boys and Men Coalition Interviews 2020 Democratic Presidential Candidates on a White House Council on Boys and Men
Full interview of Coalition with John Hickenlooper:
This story in Colorado Politics on their dialogue was syndicated throughout Colorado. USA Today Features Plea to Create White House Council on Boys and Men
USA Today: 'Boy crisis' threatens America's future with economic, health and suicide risks Martha MacCallum tweets Pres. Trump re: White House Council after Dr. Farrell's appearance
After the El Paso and Dayton shootings, Dr. Farrell explains why dad-deprived boys account for the vast majority of male prisoners, ISIS recruits and mass shooters. The Boy Crisis: Causes and Solutions
Dr. Warren Farrell on FOX and Friends in 2019 suggests that President Trump create a White House Council on Boys and Men to call the boy crisis to national attention and the development of "Father Warriors" as one of many solutions. May, 2019: Staten Island Council on Boys and Men Becomes Only Active Government Entity Concerned with Boys' and Men's Issues 2015: Boy Crisis, Fatherlessness, and Presidential Candidates
This video presents Dr. Warren Farrell, chair of the Coalition, and other members discussing these issues in 2015 with Republican presidential candidates Scott Walker, Rick Santorum, Carly Fiorina, Mike Huckabee, Ted Cruz and Bobby Jindal. Ingraham's Angle Recommends White House Council on Boys and Men
How You Can Help
Watch this video to see how you can help boys and men meet the presidential candidates in New Hampshire and Iowa in 2019, as they did in 2015, to get them to call the boy crisis to national attention and the need for a White House Council on Boys and Men as one solution .

Your donations to the work of the Coalition to Create a White House Council on Boys and Men through PayPal and Network for Go