The Boy Crisis - Discrimination Against Men and Boys - Title IX
CBS News Sunday with Jane Pauley
University of Vermont has men's gender equity / diversity center in Women's Center. This sound like President Biden's White House Gender Policy Council which excludes all males.
Two university age females don't see 80% of suicides being males or 38% of college population being men as a problem - TYPICAL FEMALE THINKING based on indoctrination going back to the beginning of school years - gynocentrism. "What's all the fuss about with males?"
Aired Sunday November 12, 2023.
The Boy Crisis
---
Learn more about the issues boys face today: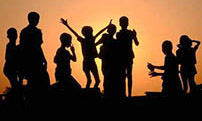 The Washington Post, by Jennifer Fink, April 14, 2023
Sheila Hedstrom-Pelger, a nurse in Chandler, Ariz., thought she knew the signs of depression. She had sought professional help for her oldest son, Alex, when he admitted feelings of hopelessness, sadness, anxiety and suicidal thoughts while in high school. But when her second son, Tyler, started verbally lashing out at her when he was a teen, Hedstrom-Pelger didn't consider depression as a possible cause for Tyler's out-of-character behavior.
"I took it personally," she said. "I assumed he was upset with me."
Only after Tyler's suicide at age 17 did Hedstrom-Pelger learn that "irritability is a sign of depression and anxiety" for many males, "not just a 'boy being a boy' or 'being a teenager,'" she said.
Being male is the biggest risk factor for suicide, yet that fact isn't widely known, says Richard V. Reeves, author of "Of Boys And Men: Why the Modern Male is Struggling, Why It Matters, and What To Do About It" and a senior fellow in economic studies at the Brookings Institution. In the United States, nearly four times as many males die of suicide than females, according to the American Foundation for Suicide Prevention.
Across the life span -- from infancy to the teen years, midlife and old age -- boys and men are more likely to die than girls and women
The Washington Post, April 17, 2023
A silent crisis in men's health is shortening the life spans of fathers, husbands, brothers and sons.
For years, the conventional wisdom has been that a lack of sex-specific health research mainly hurts women and gender minorities. While those concerns are real, a closer look at longevity data tells a more complicated story.
Across the life span — from infancy to the teen years, midlife and old age — the risk of death at every age is higher for boys and men than for girls and women.
The result is a growing longevity gap between men and women. In the United States, life expectancy in 2021 was 79.1 years for women and 73.2 years for men. That 5.9-year difference is the largest gap in a quarter-century. (The data aren't parsed to include differences among nonbinary and trans people.)
The longevity gap between men and women is a global phenomenon, although sex differences and data on the ages of greatest risk vary around the world and are influenced by cultural norms, record keeping and geopolitical factors such as war, climate change and poverty.