Prominent Women Championing a White House Council on Boys and Men
The following women leaders, both conservative and liberal, either serve on the commission to create a White House Council on Boys and Men – to work with the already-formed White House Council on Women and Girls – or are taking a leadership role in petitioning The President to create a White House Council on Boys and Men.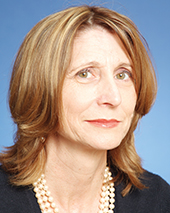 Christina Hoff Sommers
Dr. Christina Hoff Sommers is a resident scholar at the American Enterprise Institute. Before joining AEI she was a professor of philosophy at Clark University where she specialized in moral theory. Her academic articles have appeared in publications such as The Journal of Philosophy and The New England Journal of Medicine, Sommers is the author of Who Stole Feminism? and The War Against Boys—the latter was a New York Times "Notable Book of the Year."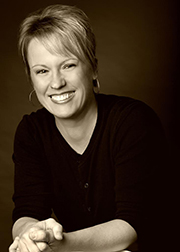 Suzanne Venker
Suzanne Venker is an author, Fox News contributor, and former teacher. She's also a founder of Women for Men (WFM), a news and opinion website committed to improving gender relations and providing much-needed support for the American male. Suzanne can be heard every Thursday on The John Gibson Radio Show.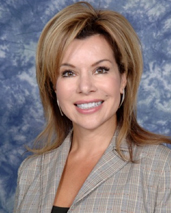 Jeanette Hernandez Prenger
Jeanette Hernandez Prenger is owner and president of ECCO Select, a technology consulting company, and one of the top 500 Hispanic Businesses in the U.S.. She is Vice Chair of the United States Hispanic Chamber of Commerce and the recipient of numerous business and philanthropic awards. Jeanette serves on the local Boy Scouts Heart of America Executive Board, and has raised, with her husband, two sons in Kansas City.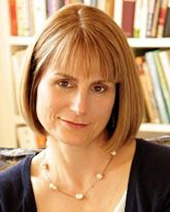 Peg Tyre
Award winning journalist and author Peg Tyre wrote The Trouble With Boys: A Surprising Report Card On Ours Sons, Their Problems at School, and What Parents and Educators Must Do, a New York Times best-seller. She was a Spencer Research Fellow at The Columbia Graduate School of Journalism (09-10.) She is a keynote speaker at education conferences as well as public and private schools around the nation and in Europe. She is at work on another book.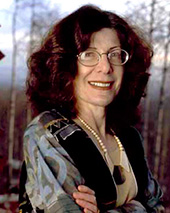 Judith Kleinfeld
Dr. Judith Kleinfeld is professor of psychology at the University of Alaska and directs the Boys Project, an international consortium of scholars concerned with the issues affecting boys and young men. Her doctoral degree is from the Harvard Graduate School of Education and her bachelor's degree is from Wellesley College. She has published widely in the field of gender issues.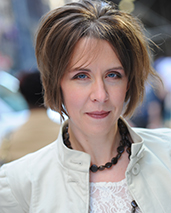 Jennifer L.W. Fink
Jennifer L.W. Fink is a writer, Registered Nurse & mother of four boys. She's also the creator of BuildingBoys.net, a website devoted to helping parents, educators and others build healthy boys. Jennifer frequently writes about boys' issues, including articles in The Washington Post, Parents, Scholastic Instructor, Boys' Life and Parade.com.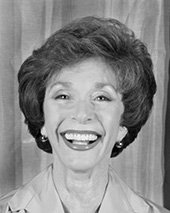 Barbara Nemko
Dr. Barbara Nemko has been the Napa County Superintendent of Schools since 1997, and was just elected to another four-year term. Before coming to Napa she was at the University of California, Davis for 12 years as project director and principal investigator for 11 California Department of Education vocational education research projects, and taught in the New York City Public School system in her early years in education.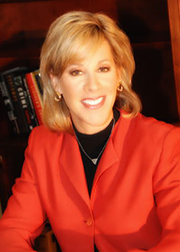 Karen Conti
Karen Conti has been a lawyer for 26 years, and is a member of the Illinois, California, and U.S., Supreme Court bars, She's handled numerous significant cases, including a successful United States Supreme Court appeal for the Cook County Democratic Party, the death row appeals of serial killer John Wayne Gacy, a reversal in the Illinois Supreme Court in an employment discrimination matter, and a wrongful arrest and injury action against the Chicago Cubs and Los Angeles Dodgers. In 2008, she was appointed by Illinois House Speaker Michael Madigan to assist in redrafting the divorce laws in Illinois.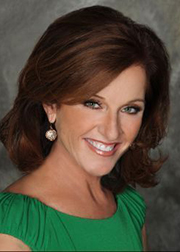 Jill Egalizfl
Alderman Jill Egizii is an elected official in Illinois. She serves on the Illinois Family Law Study Committee. She hosts a radio and television show titled Family Matters with her co-host Judge Michele Lowrance. Jill has been on the United Cerebral Palsy Board and Executive Committee for 17 years and is a strong voice for children and adults with disabilities. She is the author of the novel "The Look of Love" which deals with parental alienation and divorce. She is the mother of 4 children experiencing parental alienation. Her website is www.paaousa.org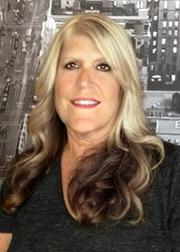 Dianna Thompson
Dianna Thompson is the Executive Director of The Boys Initiative (theboysinitiative.org) a national 501 (c)(3) organization. She is a nationally recognized expert on families, stepfamilies, and divorce related issues and an authority on domestic policy as it pertains to men, women and children. As a long time political analyst, lobbyist, and spokesperson she has made hundreds of national television appearances, radio appearances, and has written columns and frequently quoted in major newspapers and magazines.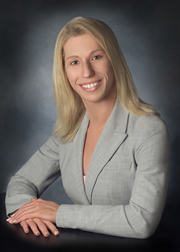 Lori Barkus
Lori Barkus is a Supreme Court Certified Family Law Mediator, Guardian Ad Litem and practicing family law attorney for more than 15 years. She has worked with hundreds of individuals and couples on parenting issues and has handled countless high conflict cases. Lori is an advocate for shared parenting and a member of Leading Women for Shared Parenting. She has published articles about shared parenting and has been interviewed by local newspapers on the subject. She has been voted one of South Florida's Up and Coming attorneys and is currently a finalist for the 2014 Leaders in Law Award.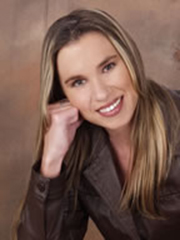 Rachel Alexander
Rachel Alexander is an attorney, columnist and policy analyst. She currently writes for a number of leading publications including Townhall.com and the UK Guardian. She is also editor of the Intellectual Conservative and Western Shooting Journal. She also writes for the Selous Foundation for Public Policy Research.
A strong Shared Parenting advocate and no stranger to controversy, Rachel recently penned this article on another "what you see is not always what you get" problem within the family courts.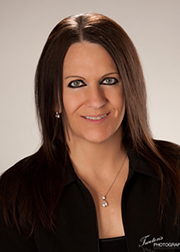 Jill Bjerke
Jill Bjerke is the Director at Carnegie Regional Library and has been a leader in the pursuit of Shared Parenting in North Dakota. She is a proud mother of a 15 year old son who enjoys "equal time" with both parents. Recently, Jill submitted a petition to the Secretary of State to allow a Shared Parenting Ballot Initiative during the 2014 election. She also has previous legislative experience advocating for an anti-bullying Bill which was signed into Law in 2011. For her efforts, Jill was named Advocate of the Year by Options Interstate Resource Center.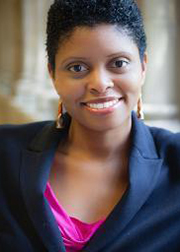 Marie Jones
Marie Roker Jones, BA, Fordham University, Certified Breakthrough Parenting® Instructor and Intrinsic Coach® in Health and Wellness is the founder of Raising Great Men™ – real talk about raising boys to become men of character – and What Kind of Man Do You Want to Be™ – an initiative for boys and young men to join in the dialogue about the social pressures of masculinity and examine definitions of 'real manhood'. Marie is married and has two sons.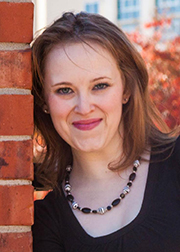 Rebekah Bradley
Rebekah Bradley founded the Strong Stepmom Awareness Campaign (SSAC) to take a stand not only for her blended family but for others as well. SSAC was created to help educate, support, bring hope, and shed some light on a very important issue. Children shouldn't be used as a pawn in a parent's vengefulness. SSAC is an advocate for all children who have had their rights removed by a vengeful parent.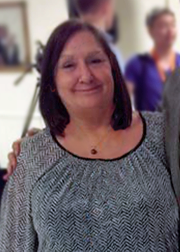 Teri Stoddard
Teri Stoddard is an expert on shared parenting and domestic violence. She's the Co-founder of the Respite Center for Parent and Child. Teri provided child day care for 25 years and foster care for ten years. She is the former Program Director of the victim advocacy organization Stop Abusive and Violent Environments. A Leading Women for Shared Parenting. Teri's website is Shared Parenting Works. She is the mother of four and grandmother of two.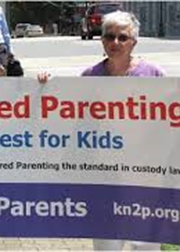 Sheila Peltzer
Sheila Peltzer is the founder of KN2P based in Charlotte, NC. Kids Need Two Parents is a Shared Parenting organization dedicated to establishing presumptive shared parenting as the default outcome in North Carolina Courts. Sheila has taken Shared Parenting awareness raising efforts ?international and dedicated her 2010 climb of Africa's highest peak, Mt. Kilimanjaro to improving family law. Sheila is a grandmother and retired school teacher from Fairfax, Va.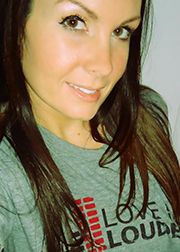 Chawna Jones
Chawna Jones has earned degrees in Anthropology, Sociology and Psychology and has worked with children of all ages at various Boys and Girls Clubs of America throughout Florida as well as teaching Kindergarten. She is the founder of Missing an Angel; a cause dedicated to educating others on the subject areas of parental alienation, children's rights and Father's rights creating a community of support for like individuals and has recently launched the campaign Real Women support Father's rights.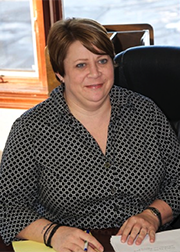 Amy Sherman
Amy Sherman, Esq. has practiced law for 20 years in Nebraska. She has lobbied for the past seven years, for the passage of law that would create a presumption that joint legal and physical custody is in a child's best interests. When the Nebraska Bar Association lobbied against Shared Parenting in 2007 Amy resigned her seat on the House of Delegates of the Nebraska State Bar Association and now support efforts to de-unify the state bar association. She frequently appears before the Nebraska Court of Appeals and the Nebraska Supreme Court.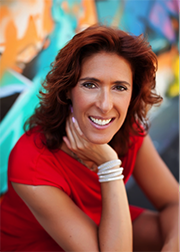 Laura Campbell
Laura Campbell is the CEO and founder of The D Spot, dedicated to supporting women as they move through and forward after divorce. Laura's unique model is a combination of her M.B.A. in strategic planning, her Certification as a Life and Career Coach, her training through the Anthony Robbins Institute, her experience and her personality. Her work with women includes helping them manage their financial, professional, emotional, social and parental lives with an emphasis on creating an empowered and harmonious new life.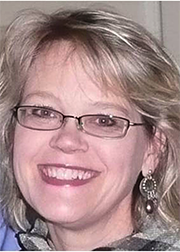 Molly Olson
Molly Olson founded the Center for Parental Responsibility. Well known throughout the Capitol for her tireless efforts on behalf of children, Molly led the 2012 effort around HF322. Her leadership led to passage of this bill by overwhelming margins in both the House and Senate. The bill established a baseline of 35% time sharing for children with each parent in the event of divorce. Molly now sits on a task force, appointed by the Governor, to update Minnesota's Family Law.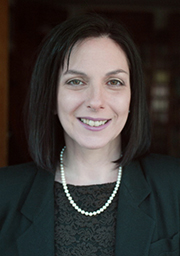 Anne P. Mitchell, Esq.
Anne Mitchell was one of the first fathers' rights attorneys in the United States, and is the author of "They're Your Kids Too: The Single Father's Guide to Defending Your Fatherhood in a Broken Family Law". With a career advocating for men and boys in society spanning nearly 30 years, she recently founded a think tank to prevent school shootings by providing intervention and support for boys before the shooting starts, at PreventingSchoolShootings.com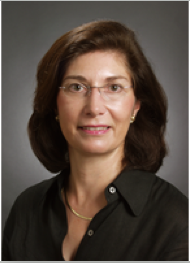 Rita Fuerst Adams
Rita Fuerst Adams, National Executive Director, National Parents Organization, led the team that developed the new name, brand, and website. Rita has more than thirty years' experience in not-for-profit management, organizational development, and fundraising. She specialized in serving new and emerging organizations, in creating and building affiliates of national organizations, and in establishing fundraising programs. Rita is the author of several articles and the editor of a book on fundraising regulations and laws.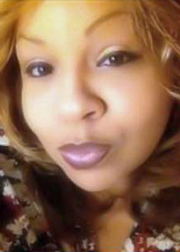 Aleasa M. Word
Aleasa M. Word is a Certified Emotional Intelligence Coach and owner of Allergy Words Consulting, LLC. Her program Chapter II Coaching For Men™ is for males who've decided to move past yesterday and redefine themselves based on a new sense of purpose. Aleasa is mother to two sons and a daughter. She is also a national advocate and educator for those suffering from life threatening food allergy and anaphylaxis.