Supporters - BIOS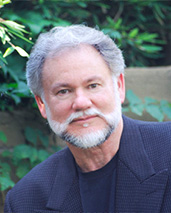 Dr. Warren Farrell
CHAIR - Dr. Warren Farrell's books, in 15 languages, include Why Men Are The Way They Are, and Women Can't Hear What Men Don't Say (on couples' communication). His Father and Child Reunion documents fathers' importance; Why Men Earn More facilitates women's careers; and The Myth of Male Power exposes male powerlessness. His forthcoming Reinventing Boyhood is with John Gray. Dr. Farrell has two daughters. He lives with his wife in Mill Valley, California. warrenfarrell.com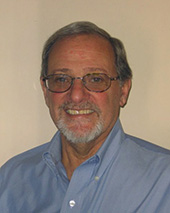 Dr. Sanford L. Braver
Dr. Sanford L. Braver has been a Professor of Psychology at Arizona State University since 1970. For his research on fatherhood, he has received Federal grants in excess of $20M, and published over 100 articles and chapters, as well as the landmark book Divorced Dads: Shattering the Myths. His numerous awards include Vice-president Gore's Reinventing Government Award, and both the President's Award and the Research Award from the Association of Family and Conciliation Courts.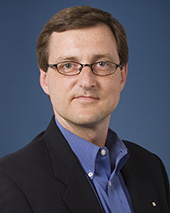 Terry Brennan
Terry Brennan is a father and business executive. His research on the Massachusetts Probate & Family Court proved, amongst other things, that at least 96.2% of those incarcerated were male. Terry is also a co-founder of Leading Women for Shared Parenting (LW4SP), an international child advocacy organization supporting a rebuttable presumption of shared parenting in family law. He is also a contributor to Women for Men and is an avid reader of newly published research.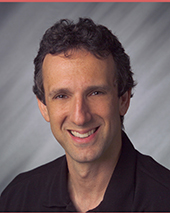 Armin Brott
Armin Brott's best-selling books have helped millions of men become the fathers they want to be — and their family needs them to be. The Military Father: A Hands-on Guide for Deployed Dads, is the only book that helps dads stay connected and involved before, during, and after deployment. Others include, The Expectant Father and The New Father. Armin is a dad, Marine Corps veteran, syndicated columnist, and frequent media guest. MrDad.com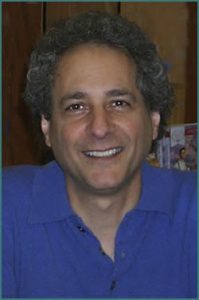 Dr. Richard A. Warshak
Richard A. Warshak is a past Clinical Professor of Psychiatry at the University of Texas Southwestern Medical Center. His groundbreaking research, trenchant challenges to gender stereotypes, and passionate advocacy for children have made him one the world's most respected authorities on divorce, child custody, and the psychology of alienated children. As a White House consultant, and through his studies appearing in 14 books and more than 75 articles in eighteen languages, Dr. Warshak has had a broad impact on family law. His book, DIVORCE POISON: HOW TO PROTECT YOUR FAMILY FROM BAD-MOUTHING AND BRAINWASHING is the best-selling and highest reviewed book for divorced parents. warshak.com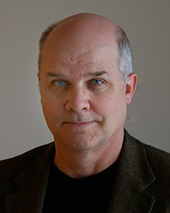 Tom Golden
Tom Golden, LCSW is the author of a book on men's unique paths to heal titled Swallowed by a Snake: The Gift of the Masculine Side of Healing. Tom has given workshops on this topic in the U.S., Australia, Canada and Europe. His work has been featured in the NY Times, the Washington Post, on CNN, CBS Evening News, ESPN, the NFL Channel and others. Tom serves on the Maryland Commission for Men's Health and lives outside Washington DC. webhealing.com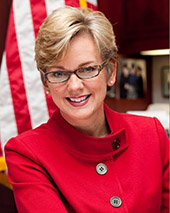 Jennifer M. Granholm
Jennifer M. Granholm was the two-term governor of Michigan from 2003-2011. She currently teaches law and public policy at the University of California, Berkeley and is a regular contributor to "Meet the Press." Jennifer is co-author (with husband Dan Mulhern) of A Governor's Story: The Fight for Jobs and America's Economic Future. She is an advisor to the Pew Charitable Trust and is a director for The Dow Chemical Company.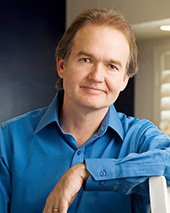 John Gray
John Gray, Ph.D., is the author of 17 books, including the relationship classic, Men are From Mars, Women are From Venus, which USA Today called "the number one best-selling book of the last decade." An internationally recognized expert in the fields of communication and relationships, John Gray's unique focus is assisting men and women in understanding, respecting and appreciating their differences. John Gray lives with his wife and family in Northern California.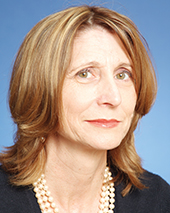 Christina Hoff Sommers
Dr. Christina Hoff Sommers is a resident scholar at the American Enterprise Institute. Before joining AEI she was a professor of philosophy at Clark University where she specialized in moral theory. Her academic articles have appeared in publications such as The Journal of Philosophy and The New England Journal of Medicine, Sommers is the author of Who Stole Feminism? and The War Against Boys—the latter was a New York Times "Notable Book of the Year."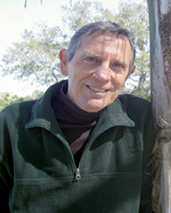 John Guidubaldi
Dr. John Guidubaldi is a retired Professor from John Carroll University. He attended the U.S. Naval Academy, and received a Doctorate degree in Human Development from Harvard University. He served as president of the National Association of School Psychologists. He was director of the 700-family nationwide NASP-KSU study of divorce and child adjustment and co-directed a 2000-family nationwide divorce study in China. Dr. Guidubaldi resides with his wife and four young children in Port Orange, Florida.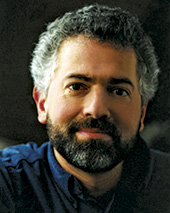 Michael Gurian
Michael Gurian is a family therapist, child advocate, and the New York Times bestselling author of more than twenty-five books, including The Minds of Boys, Boys and Girls Learn Differently! and The Wonder of Girls. Over the last twenty years, he has advocated relentlessly for boy-friendly research in the public dialogue. The Gurian Institute has provided teacher effectiveness training to over fifty thousand teachers in two thousands schools and districts. gurianinstitute.com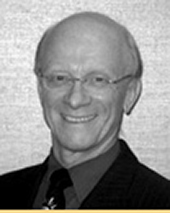 Ron Henry
Ronald K. Henry is the President of the Men's Health Network, a national 501(c)(3) organization dedicated to improving quality of life and to reducing premature death and disability among men and boys. The Men's Health Network works with men and boys and with the women who love them to provide education, support and services across a broad spectrum of needs at each stage of life.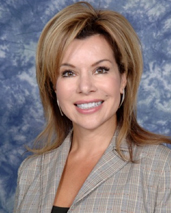 Jeanette Hernandez Prenger
Jeanette Hernandez Prenger is owner and president of ECCO Select, a technology consulting company, and one of the top 500 Hispanic Businesses in the U.S.. She is Vice Chair of the United States Hispanic Chamber of Commerce and the recipient of numerous business and philanthropic awards. Jeanette serves on the local Boy Scouts Heart of America Executive Board, and has raised, with her husband, two sons in Kansas City.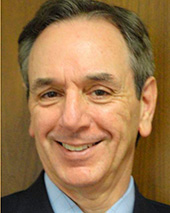 Ned Holstein
Ned Holstein, MD, MS, is founder and Chairman of the Board of National Parents Organization. Ned graduated from Harvard College, obtained a Masters' degree in Psychology from MIT, then attended Mount Sinai School of Medicine. He is a nationally recognized expert in his field of medicine. He founded Fathers and Families in 1998 and served as its Executive Director in most years. nationalparentsorganization.org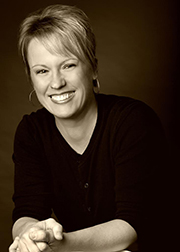 Suzanne Venker
Suzanne Venker is an author, Fox News contributor, and former teacher. She's also a founder of Women for Men (WFM), a news and opinion website committed to improving gender relations and providing much-needed support for the American male. Suzanne can be heard every Thursday on The John Gibson Radio Show.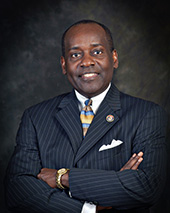 Willie Isles
Willie Iles, National Director Government & Community Relations, Boy Scouts of America, manages the functions and gives leadership as the liaison to the Chief Scout Executive of the BSA in working with the executive branch of the federal government and national community organization in the area of child advocacy, environment awareness, work force preparedness, childhood healthy living, education outreach and volunteerism. He helps coordinate community organization initiatives. He began his Scouting career in 1971.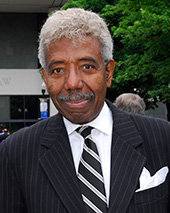 Norman Johnson
Norman Johnson, Ph.D., Vice President at ALISIAS, a public policy relations firm, has held faculty appointments at the University of Illinois at Chicago, University of Pittsburgh, Carnegie Mellon University, Florida A&M University, and the Georgia Institute of Technology. He holds a life membership in the NAACP and the 100 Black Men of Atlanta. He is the past president of the National Association of Schools of Public Affairs and Administration and the Atlanta School Board.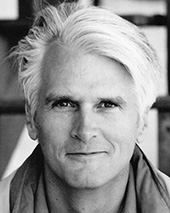 Jack Kammer
Jack Kammer, MSW, MBA returned to school at the age of fifty-four to earn Masters degrees in Social Work and Business Administration. He did so to document, highlight and take action on male gender issues and the social problems that arise when those issues are ignored and mishandled. He specializes in the Race + Gender effect on marginalized African-American men and boys in urban settings.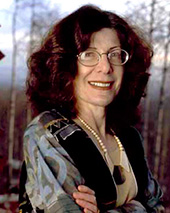 Judith Kleinfeld
Dr. Judith Kleinfeld is professor of psychology at the University of Alaska and directs the Boys Project, an international consortium of scholars concerned with the issues affecting boys and young men. Her doctoral degree is from the Harvard Graduate School of Education and her bachelor's degree is from Wellesley College. She has published widely in the field of gender issues.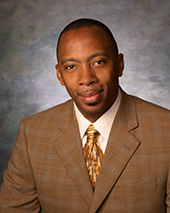 Calvin Mackie
Dr. Calvin Mackie is an award winning mentor, a former engineering professor, an author, an internationally renowned motivational speaker, and a successful entrepreneur. Through his national and international travels and online mentoring presence, Mackie reaches millions of youths and professionals annually. He is the Chair of Louisiana Council on the Social Statue of Black Boys and Black Men. Dr. Mackie is a devoted husband and father of two sons. calvinmackie.com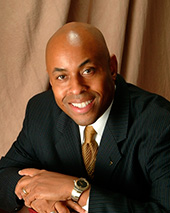 Skip Mason
Reverend Herman "Skip" Mason, Jr. author, educator, historian, and community servant is the 33rd National President of Alpha Phi Alpha Fraternity, Inc. He is a graduate of Morris Brown College and Clark Atlanta University. He serves as the College Archivist and Director of the Learning Resource Center at Morehouse College in Atlanta, Georgia. Under his leadership, the fraternity's major initiative is the "High Chair to Higher Education" project which targets boys from 4 to 17.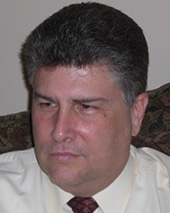 Michael McCormick
Michael McCormick serves as Executive Director of the American Coalition for Fathers and Children (acfc.org). ACFC is a shared parenting organization with affiliates nationwide. McCormick assists government and legislative bodies with the development of domestic relations policies and statutes. Appointed by House Speaker Michael Madigan, McCormick is currently engaged in the rewrite of the Illinois Marriage and Dissolution of Marriage Act. ACFC.org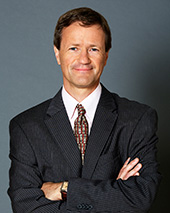 Peter Moore
Peter Moore is editor of Men's Health, the world's largest men's magazine with monthly editions in 45 countries and an international readership of 23 million. He served on a NIH panel on childhood obesity, received a 2004 National Magazine Award for his story "A Tale of Three Hearts," and interviewed Senator, and then President, Obama for two separate cover stories in Men's Health. The latter interview, on healthcare reform, garnered half a billion media impressions. mhlife.menshealth.com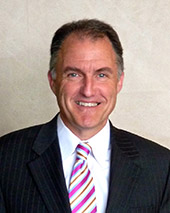 Dan Mulhern
Dan Mulhern is a professor of business and law at the University of California, Berkeley, and is the co-collaborator on the new national initiative Strong Men Speak. Mulhern helps men find purpose and possibility in the dramatic changes affecting work and home life, as women continue to take on greater roles in the workplace. He also mentors and teaches young men how to take advantage of opportunities for growth.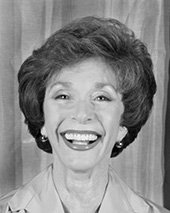 Barbara Nemko
Dr. Barbara Nemko has been the Napa County Superintendent of Schools since 1997, and was just elected to another four-year term. Before coming to Napa she was at the University of California, Davis for 12 years as project director and principal investigator for 11 California Department of Education vocational education research projects, and taught in the New York City Public School system in her early years in education.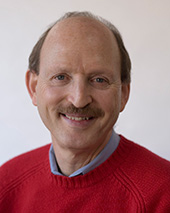 Marty Nemko
Dr. Marty Nemko is an education reformer and career expert. U.S. News & World Report, where he is Contributing Editor, called him "Career Coach Extraordinaire." In ABC-TV's Summit on Education, he was introduced as "Education's Ralph Nader." He holds a Ph.D. in educational Psychology from U.C. Berkeley, where he subsequently taught. The author of five critically and commercially successful books on education and on career, 600+ of his published articles are on martynemko.com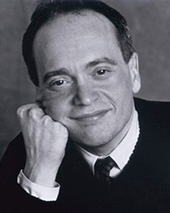 William S. Pollack
Dr. William S. Pollack is Associate Clinical Professor, Harvard Medical School, Director of the Centers for Men and Young Men and President of the Real Boys® Educational Institute. Pollack served as a consultant to two U.S. Presidential administrations advising on freeing boys' from the chains of youth violence and on adult males' mentoring roles in emotionally connected/safe neighborhoods and schools. His work on boys and men's health and mental health has achieved international recognition.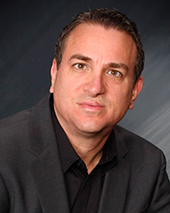 Glenn Sacks
Glenn Sacks, MA is the executive Director of Fathers and Families. His columns have appeared in dozens of the largest newspapers in the United States. He has made hundreds of radio and TV appearances, and he is frequently quoted on family court reform in magazines and newspapers. He has a Masters Degree from UCLA. fathersandfamilies.org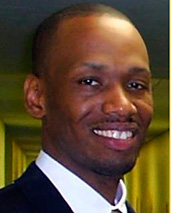 Gavin Samms
Gavin Samms is Principal of Fulton Leadership Academy, an all-boys charter school in Atlanta. Gavin SammsPrior roles include: Research Director for Harvard University's EdLabs where he helped launch large scale experiments designed to close the achievement gap; Director of Georgia Tech's OMED: Educational Services, where his work helped the university become the top producer of African American engineers in the country. He holds a Public Policy PhD from Harvard University, with concentrations in Economics and Education.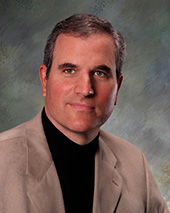 Leonard Sax
Leonard Sax MD PhD earned his bachelor's degree in biology at MIT; he then earned a PhD in psychology, and an MD, both at the University of Pennsylvania. After completing a three-year residency in family practice, Dr. Sax practiced in Maryland for 19 years (1989 – 2008). He is the founder of the National Association for Single Sex Public Education (www.nasspe.org) and now devotes much of his time to visiting schools and leading workshops. nasspe.org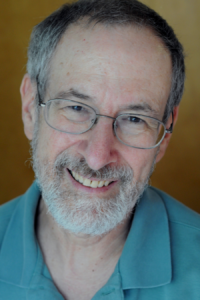 Mark Sherman
Mark Sherman, PhD, is an emeritus professor of psychology at SUNY New Paltz. He received his PhD at Harvard and has been teaching, researching, and writing on gender topics for nearly 40 years; for the last 22 his focus has been issues concerning boys and young men. He blogs regularly on this topic for Psychology Today and the Good Men Project. Sherman is the father of three grown sons and four young grandsons.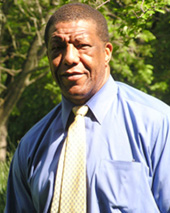 Sanders Shiver
Sanders Shiver is the Program Coordinator for The Prince George's County Public School System Even Start Family Literacy the Department of Alternative Educational Options office of Alternative Programs. Sanders Co-Chair the Prince George's County Early Childhood Interagency; a member of the National Coalition for Parent Involvement in Education, a steering committee member for the Child resource center, Judy Hoyer Family Learning, Co-Chair Early Childhood Conference.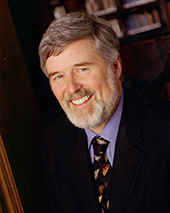 Michael Thompson
Dr. Michael Thompson is a psychologist, school consultant and the bestselling author or co-author of eight books including Raising Cain:Protecting the Emotional Life of Boys, Best Friends, Worst Enemies: Understanding the Social Lives of Children, and It's a Boy. He co-wrote and narrated a two-hour PBS documentary entitled Raising Cain: Exploring the Inner Lives of America's Boys. He has spoken to or consulted at over one thousand public, independent and international schools.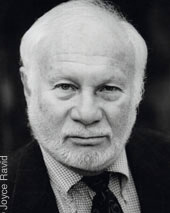 Lionel Tiger
Dr. Lionel Tiger is Darwin Professor of Anthropology at Rutgers University. He has been Co-Research Director of the H.F.Guggenheim Foundation and Chairman of the Board of Social Science of U.S. News and World Report. Among others, he has received awards from the Ford Foundation, the Guggenheim Foundation, and the Canada Council. Among his books are Men in Groups (1969) which introduced "male bonding" to the language, Optimism: The Biology of Hope, (1989) and The Decline of Males (2000).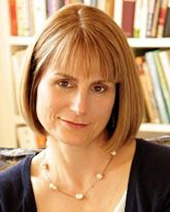 Peg Tyre
Award winning journalist and author Peg Tyre wrote The Trouble With Boys: A Surprising Report Card On Ours Sons, Their Problems at School, and What Parents and Educators Must Do, a New York Times best-seller. She was a Spencer Research Fellow at The Columbia Graduate School of Journalism (09-10.) She is a keynote speaker at education conferences as well as public and private schools around the nation and in Europe. She is at work on another book.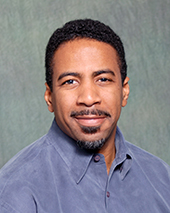 Roland Warren
Roland C. Warren leads NFI in its mission to improve the well-being of children by increasing the proportion of children growing up with involved, responsible, and committed fathers. Roland leads NFI's activities, such as its award-winning public education campaign and its cutting-edge programming for fathers. Roland played football for Princeton University, and received his M.B.A. from the Wharton School of the University of Pennsylvania. Roland and his wife, Yvette, have two sons.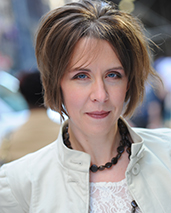 Jennifer L.W. Fink
Jennifer L.W. Fink is a writer, Registered Nurse & mother of four boys. She's also the creator of BuildingBoys.net, a website devoted to helping parents, educators and others build healthy boys. Jennifer frequently writes about boys' issues, including articles in The Washington Post, Parents, Scholastic Instructor, Boys' Life and Parade.com.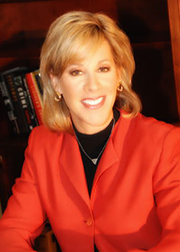 Karen Conti
Karen Conti has been a lawyer for 26 years, and is a member of the Illinois, California, and U.S., Supreme Court bars, She's handled numerous significant cases, including a successful United States Supreme Court appeal for the Cook County Democratic Party, the death row appeals of serial killer John Wayne Gacy, a reversal in the Illinois Supreme Court in an employment discrimination matter, and a wrongful arrest and injury action against the Chicago Cubs and Los Angeles Dodgers. In 2008, she was appointed by Illinois House Speaker Michael Madigan to assist in redrafting the divorce laws in Illinois.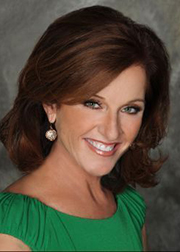 Jill Egalizfl
Alderman Jill Egizii is an elected official in Illinois. She serves on the Illinois Family Law Study Committee. She hosts a radio and television show titled Family Matters with her co-host Judge Michele Lowrance. Jill has been on the United Cerebral Palsy Board and Executive Committee for 17 years and is a strong voice for children and adults with disabilities. She is the author of the novel "The Look of Love" which deals with parental alienation and divorce. She is the mother of 4 children experiencing parental alienation. Her website is www.paaousa.org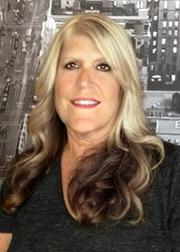 Dianna Thompson
Dianna Thompson is the Executive Director of The Boys Initiative (theboysinitiative.org) a national 501 (c)(3) organization. She is a nationally recognized expert on families, stepfamilies, and divorce related issues and an authority on domestic policy as it pertains to men, women and children. As a long time political analyst, lobbyist, and spokesperson she has made hundreds of national television appearances, radio appearances, and has written columns and frequently quoted in major newspapers and magazines.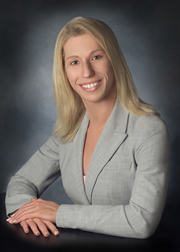 Lori Barkus
Lori Barkus is a Supreme Court Certified Family Law Mediator, Guardian Ad Litem and practicing family law attorney for more than 15 years. She has worked with hundreds of individuals and couples on parenting issues and has handled countless high conflict cases. Lori is an advocate for shared parenting and a member of Leading Women for Shared Parenting. She has published articles about shared parenting and has been interviewed by local newspapers on the subject. She has been voted one of South Florida's Up and Coming attorneys and is currently a finalist for the 2014 Leaders in Law Award.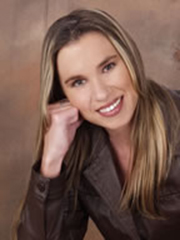 Rachel Alexander
Rachel Alexander is an attorney, columnist and policy analyst. She currently writes for a number of leading publications including Townhall.com and the UK Guardian. She is also editor of the Intellectual Conservative and Western Shooting Journal. She also writes for the Selous Foundation for Public Policy Research.
A strong Shared Parenting advocate and no stranger to controversy, Rachel recently penned this article on another "what you see is not always what you get" problem within the family courts.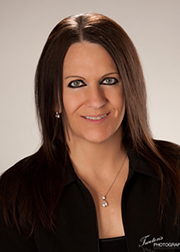 Jill Bjerke
Jill Bjerke is the Director at Carnegie Regional Library and has been a leader in the pursuit of Shared Parenting in North Dakota. She is a proud mother of a 15 year old son who enjoys "equal time" with both parents. Recently, Jill submitted a petition to the Secretary of State to allow a Shared Parenting Ballot Initiative during the 2014 election. She also has previous legislative experience advocating for an anti-bullying Bill which was signed into Law in 2011. For her efforts, Jill was named Advocate of the Year by Options Interstate Resource Center.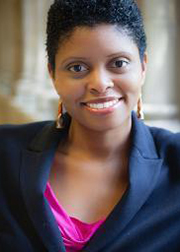 Marie Jones
Marie Roker Jones, BA, Fordham University, Certified Breakthrough Parenting® Instructor and Intrinsic Coach® in Health and Wellness is the founder of Raising Great Men™ – real talk about raising boys to become men of character – and What Kind of Man Do You Want to Be™ – an initiative for boys and young men to join in the dialogue about the social pressures of masculinity and examine definitions of 'real manhood'. Marie is married and has two sons.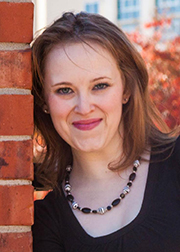 Rebekah Bradley
Rebekah Bradley founded the Strong Stepmom Awareness Campaign (SSAC) to take a stand not only for her blended family but for others as well. SSAC was created to help educate, support, bring hope, and shed some light on a very important issue. Children shouldn't be used as a pawn in a parent's vengefulness. SSAC is an advocate for all children who have had their rights removed by a vengeful parent.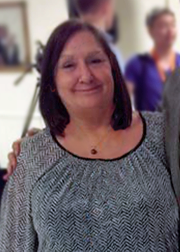 Teri Stoddard
Teri Stoddard is an expert on shared parenting and domestic violence. She's the Co-founder of the Respite Center for Parent and Child. Teri provided child day care for 25 years and foster care for ten years. She is the former Program Director of the victim advocacy organization Stop Abusive and Violent Environments. A Leading Women for Shared Parenting. Teri's website is Shared Parenting Works. She is the mother of four and grandmother of two.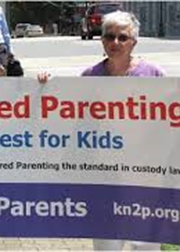 Sheila Peltzer
Sheila Peltzer is the founder of KN2P based in Charlotte, NC. Kids Need Two Parents is a Shared Parenting organization dedicated to establishing presumptive shared parenting as the default outcome in North Carolina Courts. Sheila has taken Shared Parenting awareness raising efforts ?international and dedicated her 2010 climb of Africa's highest peak, Mt. Kilimanjaro to improving family law. Sheila is a grandmother and retired school teacher from Fairfax, Va.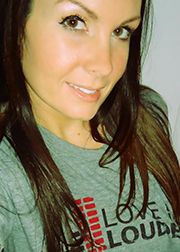 Chawna Jones
Chawna Jones has earned degrees in Anthropology, Sociology and Psychology and has worked with children of all ages at various Boys and Girls Clubs of America throughout Florida as well as teaching Kindergarten. She is the founder of Missing an Angel; a cause dedicated to educating others on the subject areas of parental alienation, children's rights and Father's rights creating a community of support for like individuals and has recently launched the campaign Real Women support Father's rights.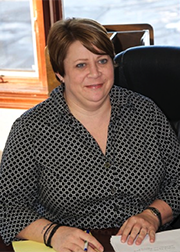 Amy Sherman
Amy Sherman, Esq. has practiced law for 20 years in Nebraska. She has lobbied for the past seven years, for the passage of law that would create a presumption that joint legal and physical custody is in a child's best interests. When the Nebraska Bar Association lobbied against Shared Parenting in 2007 Amy resigned her seat on the House of Delegates of the Nebraska State Bar Association and now support efforts to de-unify the state bar association. She frequently appears before the Nebraska Court of Appeals and the Nebraska Supreme Court.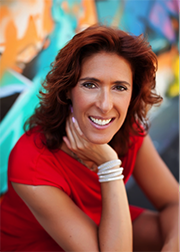 Laura Campbell
Laura Campbell is the CEO and founder of The D Spot, dedicated to supporting women as they move through and forward after divorce. Laura's unique model is a combination of her M.B.A. in strategic planning, her Certification as a Life and Career Coach, her training through the Anthony Robbins Institute, her experience and her personality. Her work with women includes helping them manage their financial, professional, emotional, social and parental lives with an emphasis on creating an empowered and harmonious new life.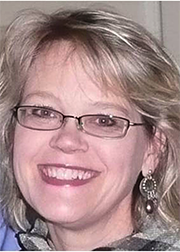 Molly Olson
Molly Olson founded the Center for Parental Responsibility. Well known throughout the Capitol for her tireless efforts on behalf of children, Molly led the 2012 effort around HF322. Her leadership led to passage of this bill by overwhelming margins in both the House and Senate. The bill established a baseline of 35% time sharing for children with each parent in the event of divorce. Molly now sits on a task force, appointed by the Governor, to update Minnesota's Family Law.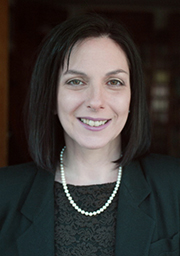 Anne P. Mitchell, Esq.
Anne Mitchell was one of the first fathers' rights attorneys in the United States, and is the author of "They're Your Kids Too: The Single Father's Guide to Defending Your Fatherhood in a Broken Family Law". With a career advocating for men and boys in society spanning nearly 30 years, she recently founded a think tank to prevent school shootings by providing intervention and support for boys before the shooting starts, at PreventingSchoolShootings.com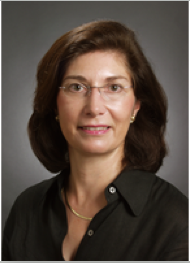 Rita Fuerst Adams
Rita Fuerst Adams, National Executive Director, National Parents Organization, led the team that developed the new name, brand, and website. Rita has more than thirty years' experience in not-for-profit management, organizational development, and fundraising. She specialized in serving new and emerging organizations, in creating and building affiliates of national organizations, and in establishing fundraising programs. Rita is the author of several articles and the editor of a book on fundraising regulations and laws.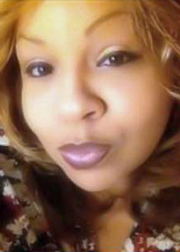 Aleasa M. Word
Aleasa M. Word is a Certified Emotional Intelligence Coach and owner of Allergy Words Consulting, LLC. Her program Chapter II Coaching For Men™ is for males who've decided to move past yesterday and redefine themselves based on a new sense of purpose. Aleasa is mother to two sons and a daughter. She is also a national advocate and educator for those suffering from life threatening food allergy and anaphylaxis.
Celebrate
International Men's Day
November 19th
Please Donate!
---
Your donations to the work of the Coalition to Create a White House Council on Boys and Men through PayPal and Network for Good are processed by our parent 501(c)(3) non-profit association, the Global Initiative for Boys and Men.
Paypal:

You can also become a Patron through Patreon.
Sign up for our newsletter, The Proposal.